What is RED Day?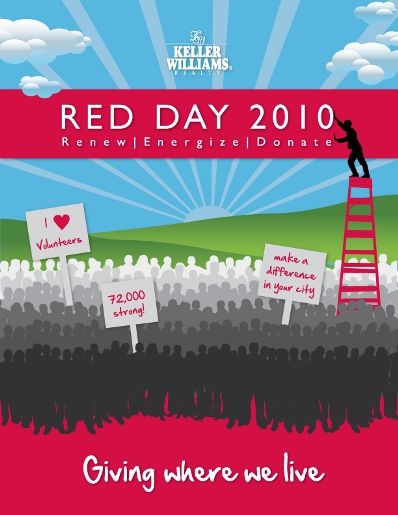 RED (Renew, Energize and Donate) Day is a Keller Williams Realty service initiative dedicated to improving our local communities. All Keller Williams Realty associates in the United States and Canada were asked to donate their time on May 13, 2010 to renew and energize aspects of their local communities. Because of her constant commitment to the culture of our company, this day has been dedicated in honor of our Vice Chairman, Mo Anderson.
Keller Williams' "RED DAY" was a huge success in Omaha, NE. Our associates, family members, and affiliates came together in an effort to help in our community. This year's project was the clean-up of Hanscom Park, one of Omaha's most historic parks.  We pulled weeds, trimmed bushes, picked up trash, laid mulch and rock, painted picnic tables, and cleaned up the pool area, tennis courts, and pavillion.
Special thanks to "The Neighborhood Center", the "City of Omaha", James Ferguson with State Farm, and all our associates and family members that participated.